Skip to Content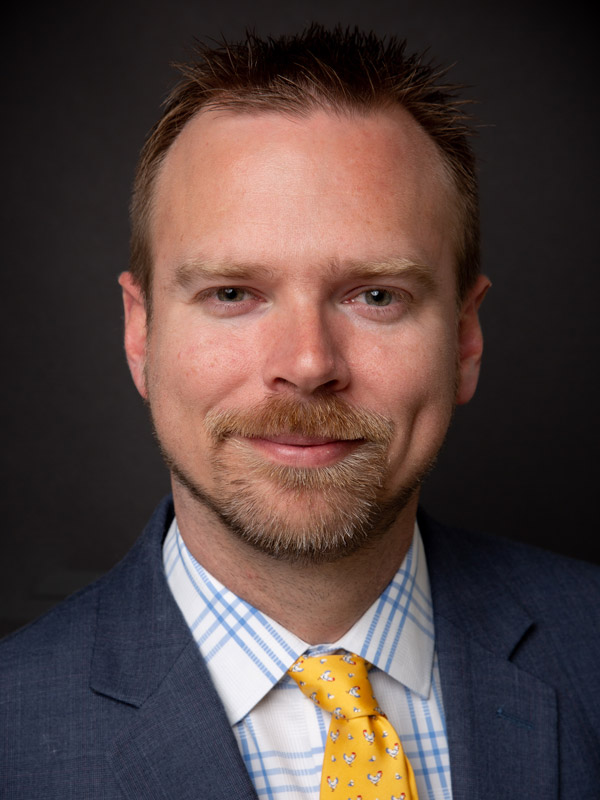 Meet Jim Brummitt
Jim became the managing partner of the firm in 2019, with a goal of enhancing our technology suite to keep up with today's fast-changing business environment, while continuing to provide the highest level of customer service.
Jim has varied experience in audit, tax, and transactional and operational accounting.  Jim spent 7 years as a transactional tax consultant, after performing audit and attest work for 2 years.  Jim has spent more than 12 years in public accounting.
Jim's experience working with E&Y as a member of their transaction tax group based out of New York, provided a view into the tax complexities faced by businesses of all sizes, most importantly, those small companies who made the decision to merge or be acquired by a company where their resources were outnumbered 5 or 10-fold.  This gave Jim an appreciation for the phrase, "we did what we had to do with the resources that we had" and motivated him to help ensure that his clients had more resources than just what they needed to get by, but instead had the resources they need to thrive.
Jim's private company experience involved serving as a Chief Accounting Officer / Chief Financial Officer at a growth company in the Energy Sector, focused on distribution and retail sale of petroleum products.  The operational and technological needs of running a company with substantial growth targets, including the additional reporting and oversight requirements required by private equity investors.  As with the M&A targets, Jim learned first-hand, what it means to have limitations on resources that prevent you from making your company the best that it can be on all fronts.
These experiences instilled a desire to fill the gaps left for those companies and individuals that are limited in their time and bandwidth from maximizing their financial situation.  He has put his creative mind to work to fill the needs of clients through constant communication, process innovations, and data collection and analysis to find opportunities for target value added service.
Jim's expertise involves the following primary areas :
Passthrough taxation
Purchase accounting
Financial Planning & Analysis
Data strategy and Integration
Due diligence
Internal Control Design
Systems automation
Real estate development
Tax Credits and Incentives
Some of Jim's more interesting challenges in his career have involved :
Accounting integration of multiple acquisitions in a short period, including efficiency assessments, integration planning, risk assessment, training program design, and rapid automation scaling
Consulting services for a variety of Private Equity firms including international tax planning, transactional tax mitigation, and tax research.
Implementation of financial planning system, at low cost, to a dynamic and rapidly growing company. Development of dimensional analysis for management reporting and forecasting of earnings growth.
Management of working capital needs of a company, including negotiation of trade terms, credit enhancements, and short-term borrowing needs.
Development of investment model for tax motivated transactions utilizing after-tax cash consequences for internal rate of return, payback, and discounted cash flow analyses.
Jim has represented clients in the real estate development and construction industry, waste management and recycling, renewable energy and land conservation, private equity, professional services, and retail and wholesale industries.  He takes a wholistic approach to client service with a goal of making his clients lives easier and saving them money along the way.
Jim attended various schools in his search for what he wanted to be when he grows up. He received an LLM in Taxation at Georgetown University Law Center, with honors, after obtaining his law degree at the University of Baltimore School of Law.  He also received a masters in finance from Loyola College in Maryland and dual degree in Accounting and Business from Mount St. Mary's University.
Jim is a Member of the Maryland Bar as well as a Certified Public Accountant, licensed in MD and VA.
Jim is also the Treasurer and member of the Board of Directors of a small non-profit focused on enhancing the diversity of performance arts in the Washington DC area.
Schedule Your Free Consultation