Skip to Content
Get Financial Consulting in Washington, DC Area
In addition to specified compliance services, Gaffey, Deane, & Talley's offers to consult on all financial accounting needs. Our team members have combined experience in various private company businesses' from management to C suite, to board members of over 30 years. We provide consultation business evaluation, forensic and merger & acquisition services for clients when their business needs arise. If your company is merging with another, filing for bankruptcy, or suspects illicit activities with asset management, we analyze and identify any problems or concerning issues to help your business run smoothly. You can rely on our extensive experience in consulting businesses like yours in a variety of financial concerns.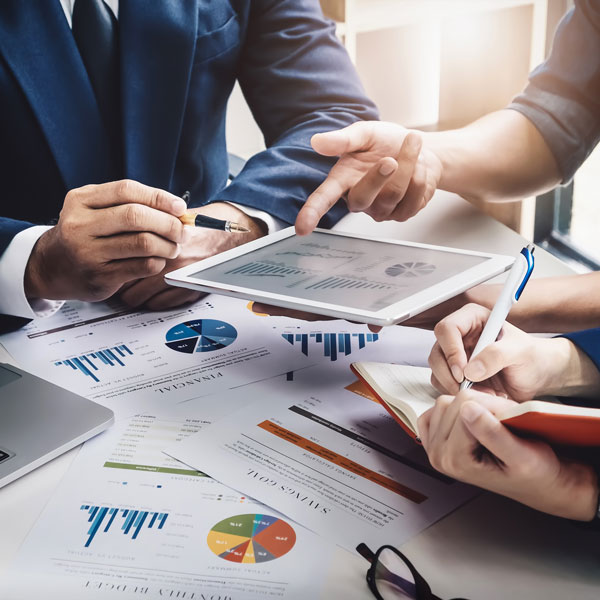 Operational Efficiency & Profit Optimization
Gaffey Deane & Talley puts our 30 years of knowledge and experience into every client's financial consulting needs. We provide financial planning and analysis, business process improvements and help to identify opportunities for improvement of profits. Give us a call today to schedule a free consultation and explore the services we offer to help enhance your business and keep it running smoothly.
Comprehensive Consulting Services We Offer
You can trust Gaffey Deane & Talley for our expertise and proficiency in performing any of the following services:
Valuation Services
Our professional accountants provide thorough valuation reports that withstand the unforgiving scrutiny of courts, regulators and taxing authorities. We can help you when you're allocating a purchase price, selling or merging a division or company, testing for goodwill impairment for the purposes of reporting, entering a licensing agreement, addressing taxation concerns, or defending or pursuing litigation. Our valuation services apply to such complex matters as
Financial reporting
Income tax-related issues
Bankruptcy and restructuring
Mergers, acquisitions, and divestitures
Intellectual property litigation and portfolio valuation
Asset-based financial appraisals
Litigation support and quantification of economic damages
Gift and estate planning
Forensic Services
To safeguard your company against illegal activity, our quick and discreet forensic services look beyond the numbers and consider the surrounding financial situation. We uncover, analyze, and compile data that is relevant to a persuasive and comprehensive presentation, complete with concrete and detailed financial evidence. Forensic services are necessary for such business concerns as:
Asset misappropriation
Financial misrepresentation
Anti-money laundering
Corruption and bribery
Succession Planning
Pass your business from one generation to the next with a well-designed succession plan. Seven out of ten family businesses don't survive transitioning from a founder to the second generation, typically due to family discord, estate taxes, or both. We will help you design and implement a plan with a business valuation, business restructuring, tax consequences, retirement projections, and tax projections, which are constructed based on these key issues:
Are you keeping it in the family or selling it to a third party?
Who's running the business after you leave?
How can we minimize the tax bite of the transition?
How do we make it fair for all family members?
Schedule Your Free Consultation